BHIA BOOK Club is a woman's book club
meeting monthly at members homes since 2000
* A 20% DISCOUNT will be given at the Barrington Book Store for any BHIA book club members.
The Underground Railroad by Colson Whitehead
Wednesday, June 21, 2017 @ 7:15 at the home of Mary Beth Faustine, 75 Ridge Road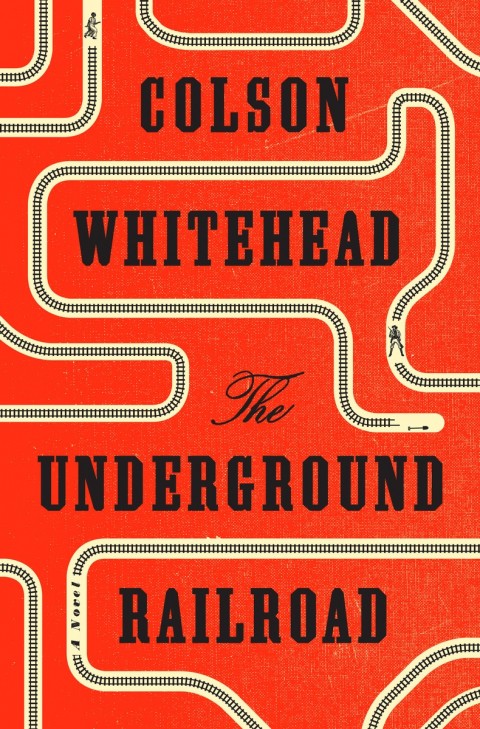 Cora is a slave on a cotton plantation in Georgia. Life is hellish for all the slaves but especially bad for Cora; an outcast even among her fellow Africans, she is coming into womanhood - where even greater pain awaits. When Caesar, a recent arrival from Virginia, tells her about the Underground Railroad, they decide to take a terrifying risk and escape. Matters do not go as planned and, though they manage to find a station and head north, they are being hunted.
In Whitehead's ingenious conception, the Underground Railroad is no mere metaphor - engineers and conductors operate a secret network of tracks and tunnels beneath the Southern soil. Cora and Caesar's first stop is South Carolina, in a city that initially seems like a haven - but the city's placid surface masks an insidious scheme designed for its black denizens. Even worse: Ridgeway, the relentless slave catcher, is close on their heels. Forced to flee again, Cora embarks on a harrowing flight, state by state, seeking true freedom.
As Whitehead brilliantly re-creates the unique terrors for black people in the pre-Civil War era, his narrative seamlessly weaves the saga of America from the brutal importation of Africans to the unfulfilled promises of the present day. The Underground Railroad is at once a kinetic adventure tale of one woman's ferocious will to escape the horrors of bondage and a shattering, powerful meditation on the history we all share.
The Highlands by Bill Whelan
Thursday, July 13, 2017 @ 7:15 at the home of John & Bill Whelan, 3 Ledge Road
THE HIGHLANDS – The Story of a Rhode Island Summer Colony.  At one time there was an archipelago of summer colonies strung along Rhode Island's Narragansett Bay.  They were fashioned out of old farms and oftentimes set on a point or down a dead end lane.  Either way, they usually fronted the sea.
Their shingle cottages filled up every Memorial Day with folk transplanted to the shore from the clammy city locales.  These settlers found the summer society congeal, the sailing a tonic, the bridge games a diversion, the sea breezes a respite.  They stayed on until Labor Day – some overstaying through Indian Summer – when houses were shuttered and families filed back to work and school.
The Highlands on Bristol Neck was begun in 1905 by Pawtucket and Central Falls manufacturers.  It expanded in the 1920s and 1930s with the addition of Providence bankers and professionals. Like others of its kind, the settlement was winterized after the Second World War.  I continues to thrive to this day, a year-round community over a century old and with the gum Arabic of an energetic and endowed improvement association.

Over 300 pages of intriguing history and stories about the BHIA "Bristol Highlands Improvement Association" From its very origin right up to the replacement of the seawall.  Every page has a picture or a passage from the past included.  Discussion will be attended by the author.
Rent Collector by Camron Wright
Tuesday, August 22, 2017 @ 7:15 at the home of Geri McCarthy 4 Ledge Road
Survival for Ki Lim and Sang Ly is a daily battle at Stung Meanchey, the largest municipal waste dump in all of Cambodia. They make their living scavenging recyclables from the trash. Life would be hard enough without the worry for their chronically ill child, Nisay, and the added expense of medicines that are not working. Just when things seem worst, Sang Ly learns a secret about the ill-tempered rent collector who comes demanding money--a secret that sets in motion a tide that will change the life of everyone it sweeps past. The Rent Collector is a story of hope, of one woman's journey to save her son and another woman's chance at redemption. It demonstrates that even in a dump in Cambodia--perhaps especially in a dump in Cambodia--everyone deserves a second chance.
The Handmaid's Tale by Margaret Atwood
Tuesday, September 26, 2017 @ 7:15 at the home of Marsh Petaja 21 Ledge Road
Offred is a Handmaid in the Republic of Gilead. She may leave the home of the Commander and his wife once a day to walk to food markets whose signs are now pictures instead of words because women are no longer allowed to read. She must lie on her back once a month and pray that the Commander makes her pregnant, because in an age of declining births, Offred and the other Handmaids are valued only if their ovaries are viable.
Offred can remember the days before, when she lived and made love with her husband Luke; when she played with and protected her daughter; when she had a job, money of her own, and access to knowledge. But all of that is gone now….
Funny, unexpected, horrifying, and altogether convincing, The Handmaid's Tale is at once scathing satire, dire warning, and literary tour de force.